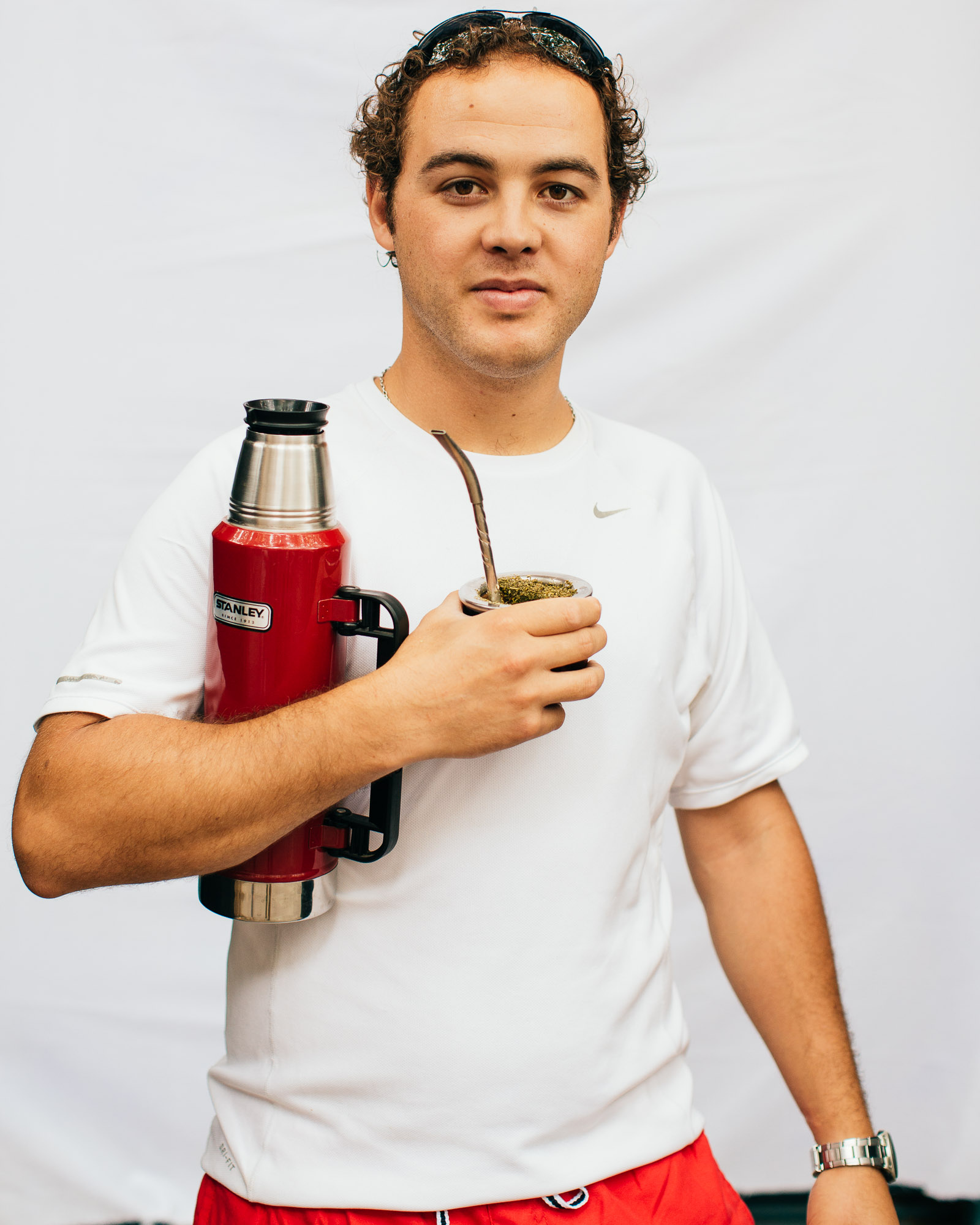 I spent 45 days traveling around Uruguay, Argentina, and Chile, and was tickled by the obsession with Yerba Mate in these countries. Uruguayans were especially humorous to me as a majority of the population, whether you were rich or poor, young or old, carried around a thermos of hot water and a gourd with their mate in it.

No matter where you went people were sipping from their gourds with a thermos under their arm.

So I went to an open air market in downtown Montevideo, put up a backdrop, and photographed a bunch of Uruguayans with their mate.